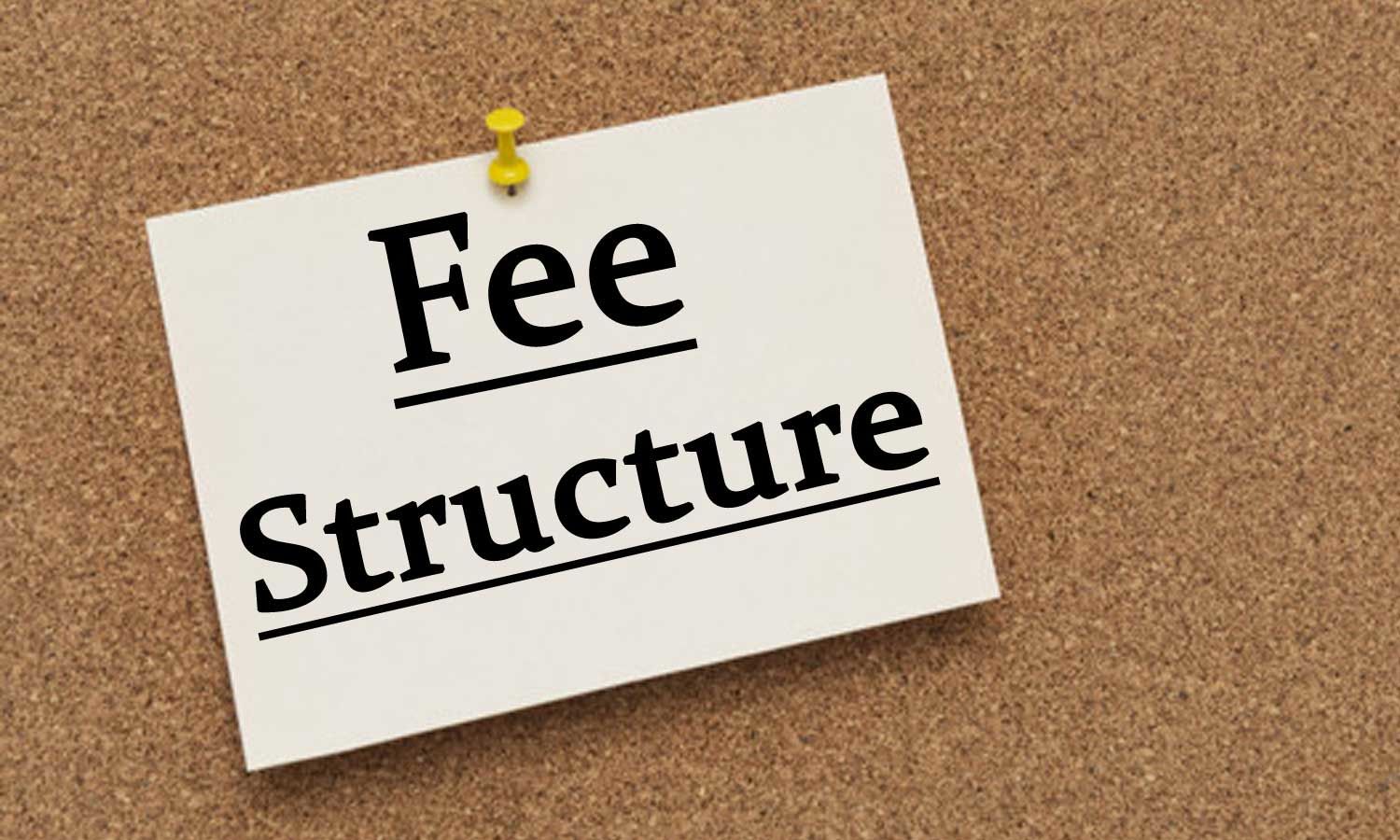 Fees Scale
1. The attention of Parents and Guardians is drawn to the fact that our institution has been recognized as a special type of school, moreover special comforts and treatment are offered to the students.
2. Hence the management would like the Parents/Guardians who appreciate such an institution, to understand that we cannot conduct the school without charging adequate fees.
3. All fees must be paid in cash by 15th of each month. If fees are not paid by the last working day of the month, the name defaulter may be struck off form the school register.
4. No student will be allowed to appear for the examinations unless all dues are paid.
5. No exemption or reduction in fees will be made on account of any holidays or absence for any cause.
6. Fee once deposited, shall not be refunded.

School Fees Structure 2022-23
Class
April
May
June
July
Aug
Sept
Oct
Nov
Dec
Jan
Feb
Mar
Nursery
4500
800
800
800
800
1250
800
800
800
1250
800
800
LKG-UKG

New


4500

Old


4000
800
800
800
800
1250
800
800
800
1250
800
800
I – II
5400
4900
1000
1000
1000
1000
1650
1000
1000
1000
1650
1000
1000
III,IV,V
5900
5400
1200
1200
1200
1200
1850
1200
1200
1200
1850
1000
1000
VI,VII,VIII
6400
5900
1300
1300
1300
1300
1950
1300
1300
1000
1950
1300
1300
IX,X
7500
1500
1500
1500
1500
2600
1500
1500
1500
2600
1500
1500
XI,XII SCIENCE
8600
2100
2100
2100
2100
3400
2100
2100
2100
3400
2100
2100
XI,XII COMMERCE
8400
1900
1900
1900
1900
3200
1900
1900
1900
3200
1900
1900
Note:
1- Admission fees for April includes tuition fees
2- Examination fees is included for classes Nur./LKG/UKG @450 for Sep & Jan
3- Examination fees is included for classes I to VIII @650 for Sep & Jan
4- Examination fees is included for classes IX to X @1100 for Sep & Jan
5- Examination fees is included for classes XI to XII @1300 for Sep & Jan
6- Fees collection will be from 1st to 15th of every month. From 16th onward fine of Rs. 5/day will be charged